Blog
Well, winter is finally loosening its icy grip (I hope I'm not speaking too soon!) and the 2014 summer fishing season is creeping ever closer. I'd like to thank all of you who came fishing with us last year. We caught a lot of beautiful fish and had some great times laughing, shouting, telling bad jokes, seeing amazing wildlife and making great memories.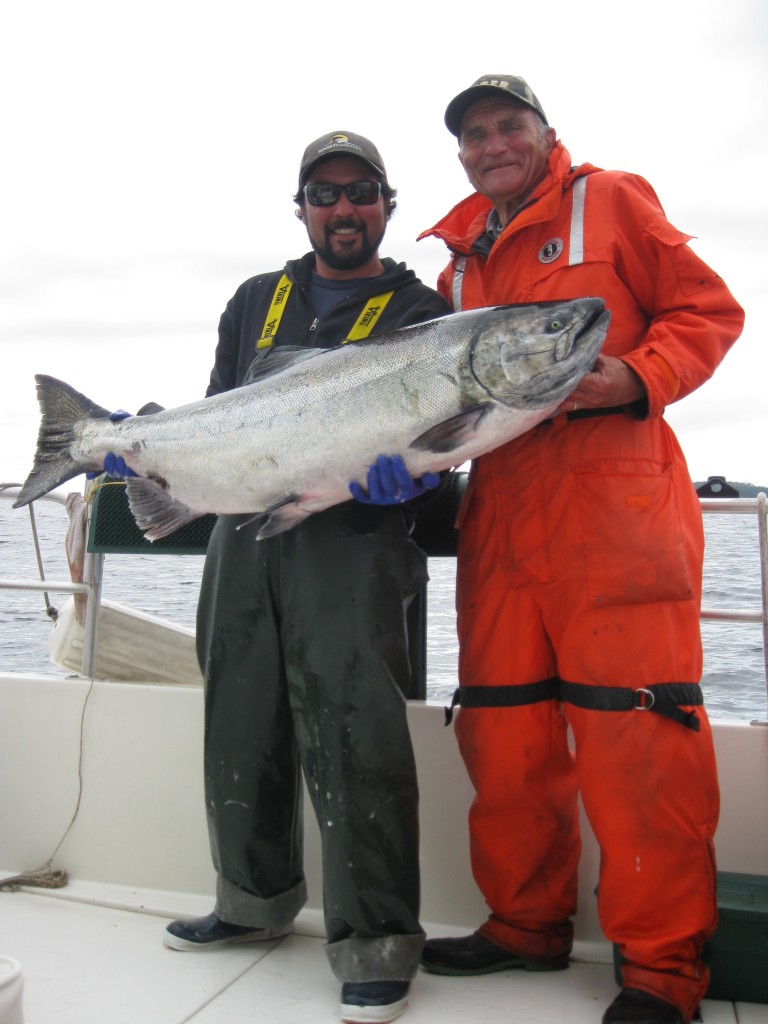 Many of you are already booked for the coming season. We're looking forward to seeing you again and to meeting all our new guests and showing them what Prince Rupert and Sunset Charters have to offer.
Last year was great for salmon and halibut, and 2014 is projected to be even better. Strong chinook and coho runs are expected, and halibut size limits have been increased. The halibut season has already opened and winter chinooks are being caught within minutes of the dock. Within the next couple of months, runs of BIG migratory chinook will be entering the area and gorging themselves on herring and needlefish, and it won't be long before June brings the first runs of feisty coho ready to bite just about anything you throw at them.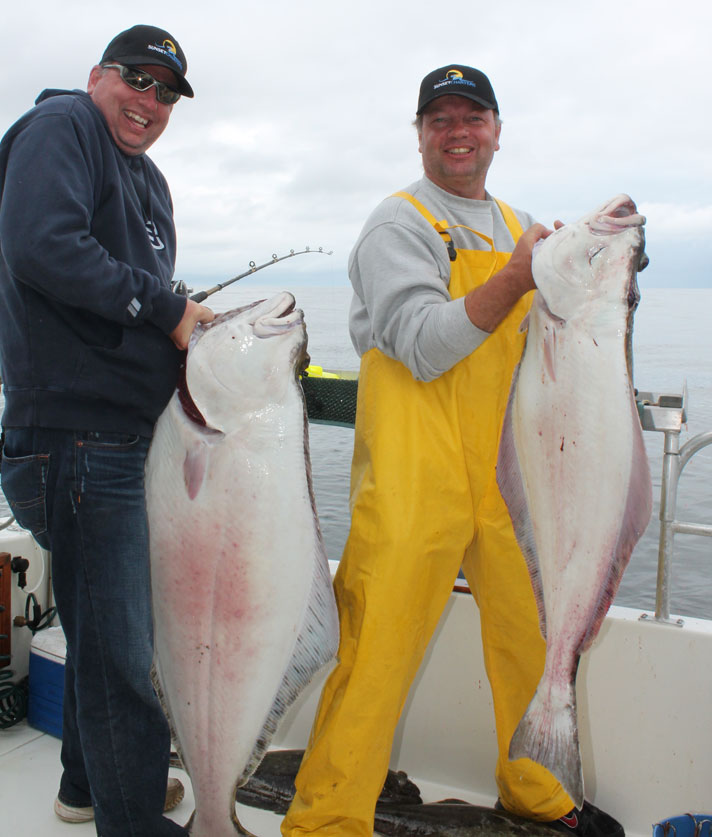 Availability is starting to get pretty tight, so make sure to give us a call to reserve your spot — or you'll end up like this poor eagle who came to town without pre-booking and ended up sitting on the dock, trying to hitch a ride with passing boats.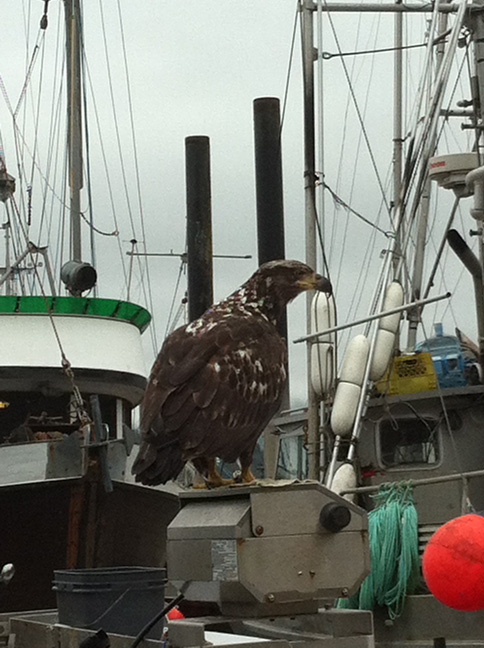 Well the weather was calling for storm force Southeast winds, but John, Lenord and Jane rode the train all the way from Prince George and McBride to fish Prince Rupert, and were quite determined not to let the weather get them down.   (more…)